The Comic Of The Month for this Month is: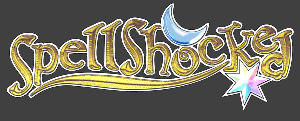 <!/td><!td align="center">
Spellshocked is about a fox who is going through a wizards school, and the 1/4 dragon who has just arrived to take lessons. The problem is, the fox has...issues... (Colm, Roland)
Spellshocked is a well drawn script that is updated one 'page' at a time, on the first and fifteenth of every month. It hasn't been running very long, but so far it has been good reading. I reccomend keeping an eye on this one.

Past CotM's:
Ozzie and Millie
Kevin and Kell
Sabrina Online
Freefall
Dakota's Ridge
West Corner of the Park
The Class Menagerie
Nip and Tuck
Under the Lemon Tree
Funny Farm
The Ivory Tower
Sluggy Freelance
Bruno The Bandit
Misty Mouse
NPC (Tales of the Questor)
Suburban Jungle null